Meet your Online Teachers on Wushan TCM
Receive your authentic, professional and personal teachings by Chinese Medicine doctors from China
Meet your Online Instructor
Tim Vukan (MMed, Master of Chinese medicine at (ZCMU) & Founder of Wushan TCM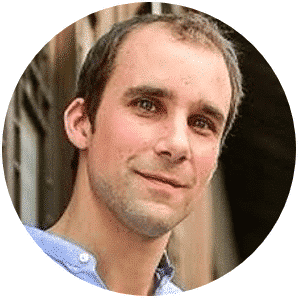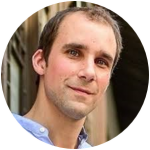 Info about your Instructor:
Tim Vukan, MMed, Master of Chinese medicine at (ZCMU) is one of the few foreigners who completed his more than 13 years of Chinese medicine education directly in China! He is a certified Chinese medicine practitioner who has been studying and practicing for more than ten years at Zhejiang Chinese Medical University in Hangzhou (China). He is now teaching Chinese medicine to Chinese and foreign students at ZCMU.
Chinese Medicine Doctors from China
Receive professional and authentic Chinese Medicine teachings from Hangzhou.
Judy (Zhu Wen Pei) is working as a teacher in the International Education College of Zhejiang Chinese Medical University in Hangzhou, China. She is responsible for the teachings of Basic Theories of TCM and the Shang Han Lun.
Traditional Chinese medicine doctor, lecturer and trainer of ancient Chinese medicine for children health. Research on pediatric physiology and pathology, as well as common pediatric diseases, Intensive study of Classical Chinese medicine books, clinically good at combining the six syndromes differentiation of the Jing Fang system with Tuina massage techniques.
Chinese Medicine Doctor, PhD Post Research at Shandong University of Traditional Chinese Medicine, Teacher and Lecturer of TCM Diagnosis at Shandong University of Traditional Chinese Medicine. He has served as a full-English teacher and clinical lecturer on Chinese medicine courses for foreign visiting study groups.
Dr. Yu Zhu 余翥医生is a professional lecturer at the China Academic Center of Qian Chuan TCM, a cooperation partner of Wen An Chinese Medicine clinic in Hangzhou, China. He holds a master degree of Chinese medicine and is an attending physician. Dr. Yu Zhu is an active teacher since many years and provides detailed guidance about the clinical application of Jing Fang formulas.
Founder of the Child Abdominal Therapy
杨氏腹诊儿童外治法,
Practice of Taoist Kung Fu since more than 40 years,
Application of the Child Abdominal Therapy for more than 10 years.
Chinese Medicine doctor at Hangzhou Fang Hui Chun Tang 方回春堂 and at the Second Outpatient Department of Zhejiang Chinese Medical University. Dr. Han Fu Qiang is an Attending physician and holds a Master Degree of Beijing University of Chinese Medicine.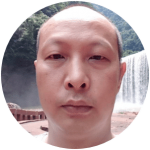 Liu Tao 刘涛, who has been practicing Traditional Chinese Medicine for more than 20 years, is keeping the tradition of Liufutang 六福堂 alive. He is a rural doctor in southern Sichuan province, Chinese pharmacist, and an expert for clinical Chinese medicine applying external herbal methods.
Dr Xu Xiao Dong is a Chinese Medicine doctor in Hangzhou. His teachings are about 方剂配伍方法学 Formula Applications and Principles. He has guided lots of western students in his clinic and became very famous with his essential methods of teaching Chinese medicine herbs and formulas.
Our Contact Partners in China