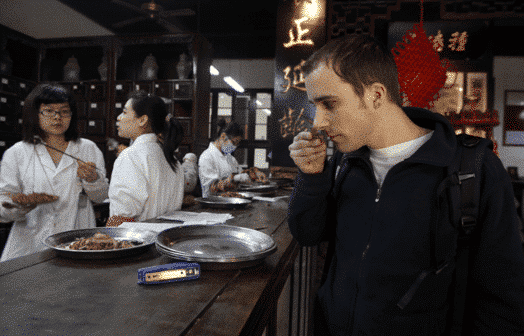 German man holds fondness for TCM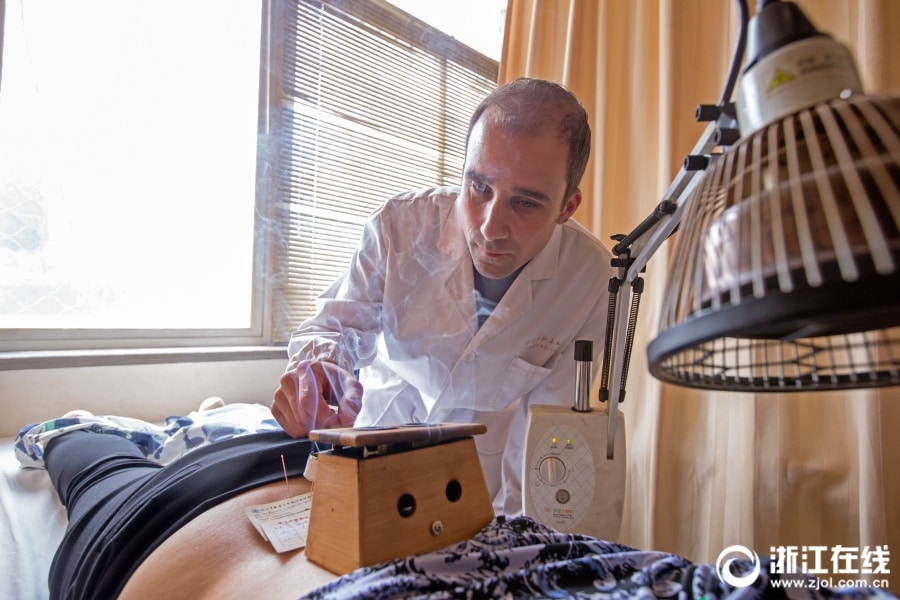 Tim Vukan, founder of Wushan TCM and lecturer of Zhejiang Chinese Medical University, is one of the few foreigners to have completed undergraduate and graduate studies in TCM in China.
In a classroom at Zhejiang Chinese Medical University (ZCMU), a German expat is teaching students about acupuncture and tuina (massage), two treatment methods in traditional Chinese medicine (TCM).
Tim Vukan, 39, came to Hangzhou in 2004 and received his bachelor and master's degrees in TCM education at ZCMU.