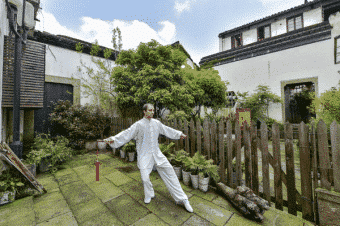 TCM Journeys with Tim Vukan
Tim Vukan, the founder of Wushan TCM – Chinese medical network, is a certified Chinese medicine practitioner who has been studying and practising Chinese medicine for more than 10 years at the Zhejiang Chinese Medical University in Hangzhou (China).
Tim's TCM journey began at the age of 18 when he became interested in kung fu. He started his training in the wing chun style, made famous by martial artists such as Bruce Lee. He then went on to train as a teacher of the internal martial arts qi gong and tai chi.
During his time studying TCM in China…
---
This post also has been published by Natalie Chandra Saunders, who is an acupuncturist, educator, writer and lover of all things TCM.
Read more about her blog on Radix TCM.