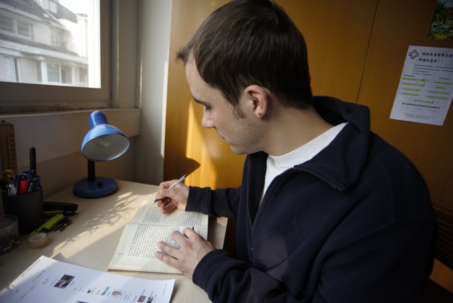 Translating Chinese Medicine
Tim Vukan has been working as a translator at Zhejiang Chinese Medical University where he translated in the clinical departments of affiliated clinics, hospitals and pharmacies and provided high quality translation help for foreign Chinese medical students.
In classroom at Zhejiang Chinese Medical University (ZCMU), where Tim often translated Chinese medicine lectures from Chinese to English and from Chinese to German in the fields of Herbal Medicine, Acupuncture and Tuina, his skills always have been very appreciated.
Tim Vukan is the founder of Wushan TCM. He is offering Chinese Medicine Online Courses from Hangzhou, China. All lectures have been translated from Chinese to English by Tim Vukan.
Meet your Instructor on Wushan TCM